Welcome
On behalf of the Organizing Committee, it gives us great pleasure to invite you to The 2nd International Conference on Contemporary eConomics and finanCial governanCe 2017 (The Inter4C 2017) which will be held at the Ambarukmo Hotel, Yogyakarta Indonesia, during 16 - 17 December 2017.
The main goal of The Inter4C 2017 is to provide an opportunity for academics and professionals from a variety of fields to meet and exchange ideas and expertise in their field and beyond. An additional goal of The Inter4C 2017 is to provide a place for academics and professionals with inter-disciplinary interests related to business-economics to interact with participants within and outside their own particular disciplines.
The Inter4C 2017 main theme is the following:
The Frontiers of Econometric, Banking - Financial Simulation and Forecasting, Actuarial Sciences, and Operation Research in Macro and Micro Economics
The Publication of Inter4C 2017 is in Far East Journal of Mathematical Sciences (FJMS) – ISSN 0972 - 0871 that indexed in Q3 - SCOPUS Indexed http://www.scimagojr.com/journalsearch.php?q=17900156722&tip=sid&clean=0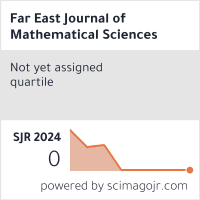 We look forward to welcoming you all in Yogyakarta, in December 2017 , and hope your stay will both be rewarding and enjoyable!
Important Dates
LAST DEADLINE Paper Submission: 06 December 2017

Notification of Paper Acceptance: 08 December 2017

Camera Ready Paper Submission: 10 December 2017

Authors Registration Deadline: 10 December 2017

Conference Date: 16 - 17 December 2017
Update News:
The Website Go Online (12 June 2017)

The Committee list has been updated (10 June 2017)


Contact Us:
Secretariat:
Lembaga Telematika Indonesia, Komplek Epicentrum, Jakarta Indonesia
Email:
inter4c@gmail.com
Phone Number:
+62 821 112 003 25